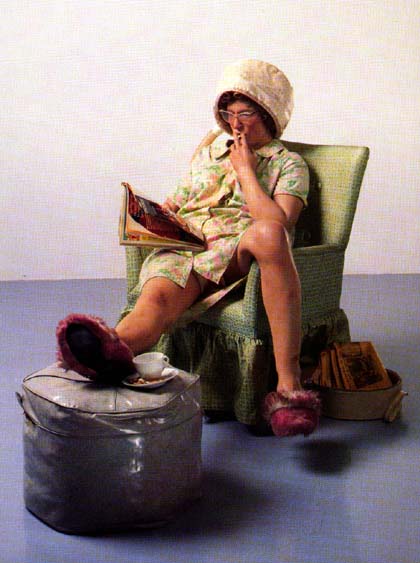 Since the feminists cultural coup, there have been only two models for stay-at-home mothers: the ineffectual, bon-bon munching ditz or the manipulative, invasive witch. No room for wits, intellectuals, creative geniuses or entrepreneurs here.
Nevertheless - and this is the secret that the femisists are desperate to keep from young women - they exist (even flourish) as stay-at-home moms to this day. What's more, they are usually raising those children who reject the current notions of adolescence. These are the women who regard motherhood as the most challenging and influencial of careers. They are Professional Mothers.
I'd like you to meet a few of the very best.

Next time: Professional Mothers.