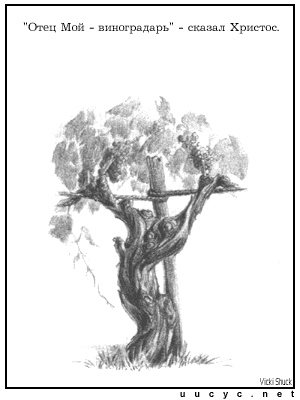 "Now will I sing to my well-beloved a song of my beloved touching his vineyard..." (Isa 5:1)
This seems like a strange way to preface a parable about treachery and judgement. How is this parable a love song? I suggest that this is only the first step in the dance of Redemption, the opening bars of the song of intimacy.
How will we love our rescuer well, if we never notice that we need rescuing?
Israel had been given every advantage, every protection. God had showered upon her the blessings of a Law that penetrated to the heart of justice, a worship that called to the deeps of longing and shame and restoration, a promise of ultimate hope. But Israel had refused to take nourishment from this rain, had refused to use the freedom her protections had provided to bring the nations into the safety of the vineyard. She was half-dead already, but she didn't even know it.
So, before the last leaf fell, God removed the blessings and protections, exposing Israel's treachery and her danger, in order that the little live core could cry out to Him and struggle to live.
The parallel reading from the Gospel for the second Sunday of Advent is Luke 7:31 - 35. This is a snippet about John the Baptist, the forerunner whose job was to prepare the way among Israel for the coming of the Messiah. And it is Jesus' observation that those who rejected John also reject Him - even if they self-righteously make distinctions between their objections to both. Isn't it interesting that the preparation God deemed absolutely essential was a call to His own people to repent?
This is the secret love-song of the season. There is no intimacy with God without repentance. If we want to call for Him to come to us afresh, the first words He will heed from us are: "I'm sorry! Please help me!"
So this week, I'm going to set my household to a little Advent cleaning. We are going to venture into the fearful bowels of the laundry room to clear away the deadwood of things we have stored past their useful lives. And we will work in silence with instructions to consider what is deadwood in the fearful bowels of our hearts. And then there will be room for the Messiah to come.
"Let every heart prepare Him room!"
If you would like to prepare to celebrate Christmas proper with your family, order my Magi Treasure Hunt from Celebration Books & Gifts.
Skip the after Christmas blues with this adventure study game for the whole family! Follow the Wise Men on a twelve-day treasure hunt through the Scriptures and your house. The Magi Treasure Hunt Celebration Kit includes: daily cut-out clues, Bible study questions for the whole family, reproducible Travel Logs for each family member, maps, history and culture notes, and more!