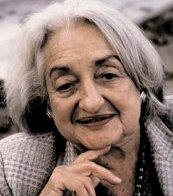 So
Betty Friedan is dead
. But her feminist legacy as set forth in her seminal work, the Feminine Mystique, lives on.

Betty Friedan encouraged women to realize that there is more to life than a spotless floor, but she did so by denigrating the institution that could really liberate women: the home. Friedan's view of home as the place where women are trapped into a vicious

"passive dependency"

(The Feminine Mystique, Chapter 12)

inhabited by:



"American housewives – their emptiness, idleness, boredom, alcoholism, drug
addiction, disintegration to fat, disease, and despair after forty, when their
sexual function has been filled"
leaves women with the notion that no intelligent, interested or even sane woman could hope to find useful employment, let alone fulfillment as a wife or mother.

Christians have rightly resisted the masculinization of women, but oddly, many have done so by characterizing the home in many of the same terms as Friedan did. Consider Friedan's description of a woman's life at home:

"Housewives are mindless ... ; They are trapped in trivial domestic routine
and meaningless busywork within a community that does not challenge their
intelligence. Housework is peculiarly suited to the capabilities of
feeble-minded girls; it can hardly use the abilities of a woman of average or
normal human intelligence."

And consider this Christian description urging women to stay at home in order to avoid sin:

"We need to be aware that we may be in danger of becoming a busybody. Is our
house clean? Are our children properly cared for? Is the laundry done? Is our
husband happy? Is that dinner carefully prepared or is it thrown together in a
mad dash to get something on the table at the last minute? Maybe we can get our
most honest answer from our husbands or our children. Will they say, "Actually,
Mom, it seems like you're on the phone all the time." Or "Honey, I asked you to
make sure my laundry was finished. But it seems you were on the computer too
long today because I have no clean underwear....A busybody goes from house to
house "tattling." We can go from "house to house" in many ways these days! We
have the telephone, fax machine, grocery store, homeschooling groups,
playgroups, church, and the most dangerous - email!!!! "
The difference is that Friedan thought it was a bad thing, and
these Christians
think it is wonderful.

While we can respect the patriarchal-Christians for their desire to obey Scripture, we must not simply take their interpretations uncritically. We will hardly entice women back home if they think the most challenging thing there is making sure her husband has clean underwear. Or if they fear that the normal commerce of life is the siren-call of sin, and that learning will make them proud, lazy busy-bodies.

Women today need a new liberation - a liberation from the idea of home put forward both by the feminist movement and by uber-patriarchal Christians. Defending Home will become a new series here, exploring the flawed pre-suppositions of feminism and scouting out the real scope of home. Along the way, we'll meet some more Professional Mothers, women who understand that in fundamental ways, home is the truest hall of power, the sweetest call to service and the loveliest work of art.
What are you doing from home?